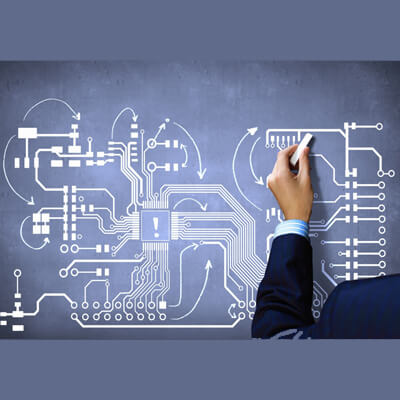 Our technicians at ERC can masterfully reverse engineer any kind of PCB. To ensure there are no interruptions or discrepancies we meticulously follow the steps below:
Establish proper settings for each individual PCB
Our engineers properly adjust such parameters as input / output, AC / DC, strong / weak signal, high frequency / low frequency, high pressure / low voltage and so on to prevent mutual interference between the elements.
Design a stable grounding point
It is essential to provide a common ground if you have multiple ground wires. It might be challenging at times because of various physical restrictions, but our technicians can find a unique solution for each specific PCB.
Reasonably arrange capacitors on the board
For the optimal functioning of your device, it is crucial to place filter capacitors and decoupling capacitors at the right spots. Usually schematic diagrams from PCB Board Gerber Files don't indicate where capacitors should be connected. But our experienced staff will locate capacitors close to the appropriate components which require filtering or decoupling.