Home Electronic Equipment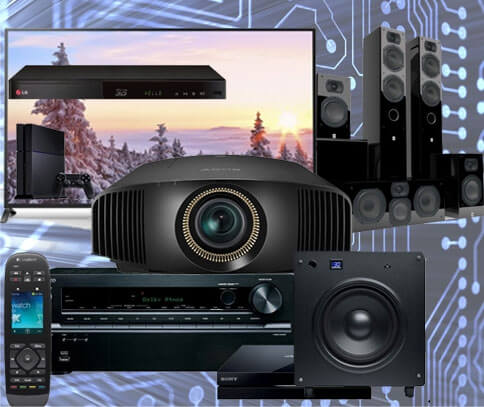 Modern technology brings pleasure and comfort to your home – you might unwind watching your favorite movie on Blu-ray or listen to music on your speakers. At ERC, we make sure that you keep enjoying those moments by providing timely repair of your home equipment of any brand and any manufacturing date.
Some of the examples of what we repair at ERC include:
DVD / Blu-ray players
Watching a nice DVD is a perfect activity for family time or a date. It can also be a good way to relax on a lazy Sunday. If your DVD player malfunctions and prevents you from enjoying those moments, the ERC team is here to help. We will replace damaged cords, and fix faulty motors, belts, and trays to make your player works as a brand new.
Stereo
Stereo at home brings good vibes to a party; it creates a cozy atmosphere for a solitary evening. If you encounter a problem with your stereo, our technicians will identify the cause of its malfunctioning and do the necessary repairs. We will fix loose connections and blown speakers and properly secure ground wires.
Some of the brands we can repair include:
AMPEX
EVH
Fender
JVC
Maganvox
Marantz
Marshall
Matsushita Electric
Mesa/Boogie
Onkyo
Oppo
Orange, Blackstar
Panasonic
Peavey
RCA
Sony
Toshiba