Professional Audio Equipment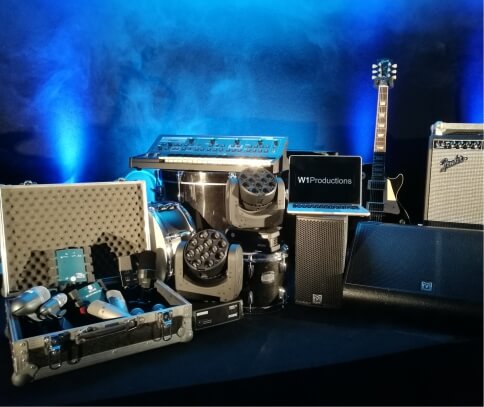 Recording studio equipment, DJ gear, musical instruments, mics, and speakers – at ERC we can fix any electronic device you need to make and enjoy music, so that you can continue your artistic pursuits without delay.
Recording Studios and DJ Equipment
Among our regular clients are recording studios and DJs. Musicians bring their mixers to us – we repair various kinds of damage, including snapped knobs, dysfunctional buttons, missing audio output, defective crossfaders, etc. CDJ is another specialty of ours. We have successfully fixed numerous broken faders, jog wheels, USB ports, LEDs and so on. Other equipment we deal with on a daily basis include controllers, turntables, amplifiers, headphones, speakers, and many other things.
Keyboards
Our technicians can tackle any kind of problem with keyboard instruments, be it an obvious issue like a stuck key or more complicated damage of internal components like digital processors, PCB, vacuum tubes, etc. Our satisfied customers have brought us all sorts of large and small keyboards: digital pianos and stage pianos, synthesizers and workstations, MIDI controllers and keytars.
Guitar and bass rings
At ERC, we will set up a proper action on your guitar to make it produce the right sound and be comfortable to play. We will fix cracked or loosened guitar body binding or fretboard binding, replace a damaged bridge, or troubleshoot electronic components of your instrument.
Speakers
Blown speakers, noisy speakers, speakers with damaged wires – we receive dozens of them each month and bring them back to like-new condition. No matter large or small, old or new – we repair all kinds.
Some of the brands we have repaired:
Aiwa
AKG
Alesis
Allen & Heath
American DJ
Behringer
Boss
Casio
Denon
Digitech
Dunlop
Hartke
Kawai
M-audio
Marshall
Megavox
Stanton
Sony
Suzuki
TEAC
VOX
Yamaha
Yorkville