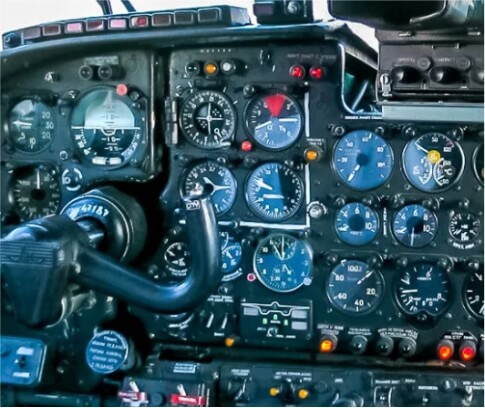 ERC will help lift your aircraft into the sky safely and without a hitch. Our highly experienced staff can upgrade obsolete electronic equipment on various kinds of air vehicles and fix major damage and minor bugs.
ERC has an extensive experience overhauling and repairing the following elements:
Gyro
Gyro is a very delicate instrument and if mishandled can easily break. Our team can repair and overhaul different brands of gyros. We will replace the bearings and any worn mechanical parts, disassemble the rotor assembly, calibrate the electronic outputs, and carry out other necessary manipulations to make it work perfectly again.
Pressure instruments
Our highly trained staff has expertise in handling altimeters, Manifold Pressure Indicators, True Airspeed Indicators, and so on. We will make sure that your instruments work properly and provide 100% accurate readings.
Course Indicators
ERC engineers have extensive knowledge of how to service Radio Magnetic Indicators (RMI), Course Deviation Indicators, ADF Indicators, VOR/LOC/Glideslope Indicators, DME Indicators, and other essential indicators on your aircraft.
Examples of the brands we have serviced:
A.I.M / BF
Collins
Goodrich
Hickok
Honeywell
I.D.C.
Jet
Kollsman
Lear
Lewis
R.C. Allen
Smiths