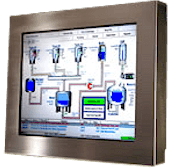 INDUSTRIAL LCD DISPLAYS
LCD VIDEO DISPLAY MONITOR REPAIRS BY ERC, INC.
Don't wait - Get your LCD video display equipment repaired now...
ERC, Inc. considers its technical and service capabilities to be among THE BEST when it comes to servicing LCD operator interface terminals and industrial-grade video monitors. The way we look at it, video is video no matter what type, manufacturer, or model.
We have invested in state-of-the-art test equipment and closed loop test benches that allow us to not only test a video signal but to duplicate it as well. Replacing cracked or worn LCDs is common practice for us. We have a large network of suppliers as well as the experience to get your video monitor or operator interface terminal back to OEM factory specifications.
We offer direct replacements for many video monitors if needed, and many video monitors are stocked for quick turn-around time. We frequently repair, rebuild, or refurbish video display equipment such as LCD displays and other video display equipment from the following manufacturers:
Video Display Monitor Manufacturers:
Xycom (Video Display Monitors)
ELO (Video Display Monitors)
Cutler Hammer (Video Display Monitors)
Allen Bradley (Video Display Monitors)
General Electric (GE) (Video Display Monitors)
Uticor (Video Display Monitors)
Modicon (Video Display Monitors)
VarTech (Video Display Monitors)
...and many other manufacturers of LCDs and various industrial video display monitor equipment.
Industrial Electronic Repairs - ERC, Inc.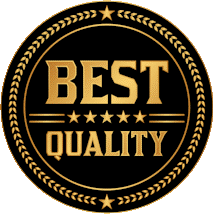 BEST Warranty - RIS Fair & Honest 1-Year Warranty included

FREE Evaluation - We offer FREE same-day evaluation

FREE Support - We offer FREE telephone tech support